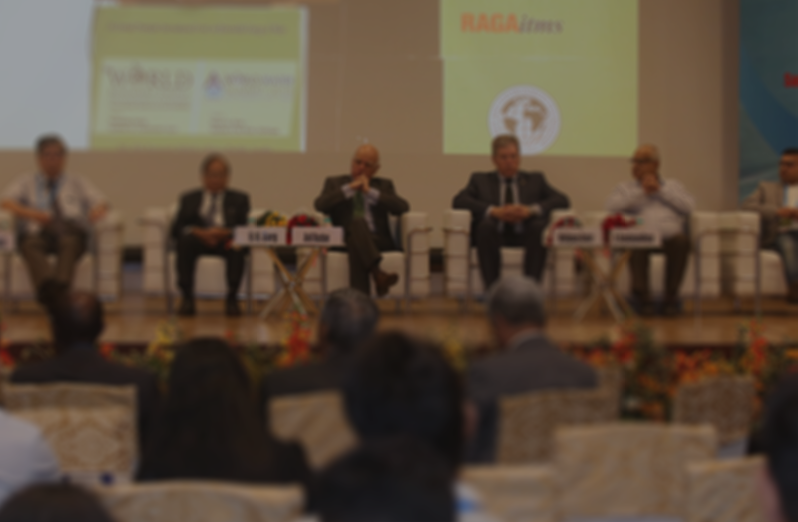 Speakers at World Future Fuels Summit
Sustainable Future Fuel for Global Climate Change Challenges
Register As Delegate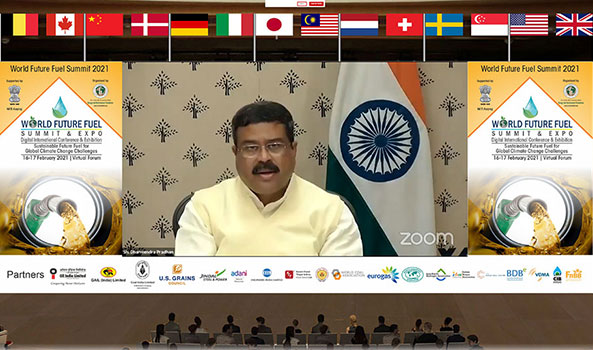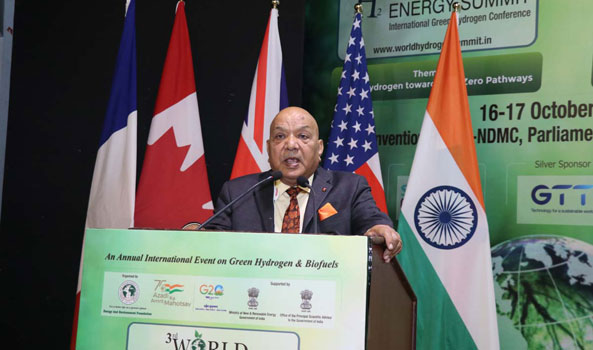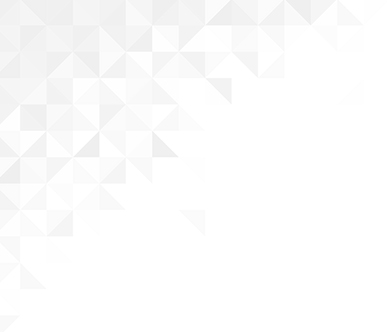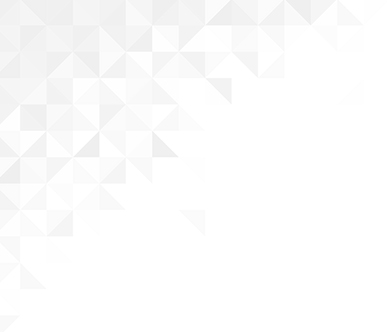 speakers

H.E. Mr. André Aranha Corrêa do Lago
Ambassador of the Brazil
Embassy of Brazil

Mr. Tarun Kapoor
Secretary, Ministry of Petroleum and Natural Gas
Government of India

Mr. Anil Kumar Jain
Secretary, Ministry of Coal
Government of India

Mr. Anil Kumar Jain
Secretary, Ministry of Coal
Government of India

Mr. Alan Kneisz
Business Development Director
Cummins-Hydrogenics Corporation, Germany

Prof. Dr. ir. Joris Proost
Division of Materials and Process Engineering
Université catholique de Louvain (UCLouvain), Belgium

Mr. Edgare Kerkwijk
Managing Director
Asia Green Capital, Singapore

Dr. SSV Ramakumar
Director (R&D)
Indian Oil Corporation Ltd.

Dr. Gokce Mete
Research Fellow
Stockholm Environment Institute, Sweden

Mr. Werner Diwald
Chairman
German Hydrogen and Fuel Cell Association (DWV)

Mr. Roy Segev
Business Development Director
Ballard Power Systems, Canada

Dr. John W. Sheffield
Professor of Engineering Technology
Purdue University, USA

Dr. S. Dasappa
Centre for Sustainable Technologies
Indian Institute of Science Bangalore

Dr. Jennifer Holmgren
CEO
Lanza Tech, USA

Mr. Subodh Kumar
Advisor & Former Executive Director
Indian Oil Corporation Limited

Mr. Mike McCudy
Managing Director-Energy Advisory
ICF International Inc, USA

Mr. David Sudolsky
President & CEO
Anellotech, Inc., USA

Dr. Rimika Kapoor
Center for Rural Development and Technology
Indian Institute of Technology Delhi

Dr. Animesh Dutta
Director, Bio-Renewable Innovation Lab
University of Guelph, Canada

Ms. Kristy Moore
Principal
KMoore Consulting, USA

Ms. Alejandra Danielson Castillo
Regional Director for South Asia
U.S. Grains Council, USA

Mr. Bharadwaj Kummamuru
Executive Director
World Bioenergy Association, Sweden

Mr. Michael Köttner
Vice-President
German Biogas and Bioenergy Society, Germany

Mr. Xiaofeng Ye
Director Bio-refining APAC
Novozymes (China) Investment, China

Dr. Jan Knudsen
Senior Scientist
Terranol A/s, Denmark

Lt. Col. Suresh Rege (Retd)
Executive Director
Mailhem Group

Mr. S. Suresh
Managing Director
Parry Sugars Refinery India Private Limited (A subsidiary of E.I.D. Parry)

Mr. Harald Sigl
Corporate Communication & Public Affairs
Muenzer Bharat Pvt. Ltd.

Mr. Milind Patke
Executive Director (Biofuels)
Bharat Petroleum Corporation Limited

Dr. Yinbo Qu
Emeritus professor of microbiology, State Key Laboratory of Microbial Technology
Institute of Microbial Technology, Shandong University, China

Dr.-Ing. Franziska Müller-Langer
Head of Department Biorefineries, DBFZ
Deutsches Biomasseforschungszentrum gemeinnützige GmbH, Germany

Mr. Ramakrishna Y.B.
Former Chairman-Working Group on Bio Fuels,
Ministry of Petroleum & Natural Gas

Mr. Lorenzo Maggioni
Area Ricerca e Sviluppo
CIB-Consorzio Italiano Biogas e Gassificazion, Italy

Mr. Michael Beil
Gas Cleaning, Upgrading and Grid Injection
Fraunhofer Institute for Energy Economics and
Energy System Technology IEE, Germany

Mr. Dickon Posnett
Director of Corporate Affairs
Argent Energy, UK

Mr. Faizur Rehman
Head-Bio2X
Fortum India

Dr. Plinio Nastari
President, DATAGRO & President
IBIO – Brazilian Institute of Bioenergy and Bioeconomy

Prof. Rintu Banerjee
Head and Professor, Agricultural and Food Engineering Department
Center for Rural Development and Innovative Sustainable Technology
Founder Head, P. K. Sinha Center for Bioenergy and Renewables , IIT Kharagpur

Mr. P K Banerjee
Executive Director, Technical Regulations
Society of Indian Automobile Manufacturers

Dr. Nelli Elizarov
Adviser for Research and Statistics
German Bioethanol Industry Association, Germany

Mr. Ortwin Costenoble
Senior Standardization Consultant
NEN, Netherlands

Prof. Dr.-Ing. Peter Pickel
John Deere Fellow, Manager External Relations, John Deere GmbH & Co. KG
European Technology Innovation Center, Germany

Dr. Andrew Duguid
Vice President
Advanced Resources International, Inc., USA

Dr. Richard Sayre
Senior Research Scientist
Los Alamos National Laboratory and New Mexico Consortium, USA

Mr. Amber Dubey
Joint Secretary, Ministry of Civil Aviation
Government of India

Dr. Anjan Ray
Director-Council of Scientific & Industrial Research
Indian Institute of Petroleum

Col. Rohit Dev (Retd)
Chief Operating Officer
Punjab Renewable Energy Systems Private Ltd.

Ms. Gillian Harrison
Chief Executive Officer
WhiteFox Technologies, UK

Mr. Sean Newsum
Director, Environmental Strategy
Boeing, USA

Capt. A. Shrivastava
Project Director, DTE of Indigenisation
O/o the ACAS (MP), Air Headquarter

Mr. Michael Gill
Director-Aviation Environment
IATA, Switzerland

Prof. Nigel Brabdon
Chair, Sustainable Development-Energy
Imperial College London, UK

Professor Makoto HARADA
National Institute of Advanced Industrial Science and Technologya (AIST)
Research Adviser, TOKAI University Reseach Associate, Japan

Mr. Christian Pho Duc
Managing Director H2 Projects
Smartenergy Invest AG, Switzerland

Dr. K. K. Pant
Professor & Head, Department of Chemical Engineering, IIT Delhi
Adjunct Professor, University of Saskatchewan, Canada

Dr. G. D. Yadav
Professor
Institute of Chemical Technology, Mumbai